Highlighted in the Stage Automation section:
An award-winning manufacturer of stage lifts, scenery movement and flexible venue systems made with Rigid Chain Technology (RCT).
Creative Conners, Inc. makes scenic automation equipment for live performances. Machines, control, hardware, consultations, and 24/7 tech support!
All Foy flying equipment is engineered and built to precise specifications for superior performance, ease of operation and matchless reliability.
Stage Automation
Page 1/1
PO Box 248 Upper Falls, MD 21156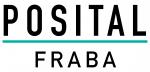 POSITAL - The Position and Motion Sensor Specialist! POSITAL manufactures sensors for motion control and safety assurance systems. The company's rotary encoders, inclinometers, and linear position sensors are widely used in industry and have a growing presence in stage automation and other entertainment applications. Computerized motion control systems can produce magical effects. Accurate, reliable and durable POSITAL sensors can help keep the most sophisticated systems fully under control. POSITAL sensors are available in an enormous range of configurations. At www.posital.com, customers can specify exactly what they need. Once a product has been specified, POSITAL or one of our resellers can usually supply it within a few days. Minimum order quantity? One! Interested in stage automation? See what POSITAL can do for you!
1800 East State St. Ste. 148 Hamilton, NJ 08609
Showing 1 - 3 of 3 records